How to Build a Website

How to build a website is a topic that is of interest to all artists. If you are reading this page, you are probably looking for a way to build one that will be a beautiful showcase of your artwork. Other artists sites have perhaps inspired you with ideas on how you'd like your art to appear on the internet. Most artists obsess about the looks of the site and forget to consider the most important aspect of having a website - traffic.
Before you begin, ask yourself this. Of the millions of artist websites that are online worldwide, how will yours be found?
How do you build a website that will be found, quickly and consistently, by people who are not specifically searching for you, or your work? Here are some common choices that I have seen artists make, a few of which I've made myself.

Common mistakes made by artists when building their website.

They sign up with an art website host which features thousands of artists. Those sites offer beautiful templates, make the uploading of art effortless and promise traffic because they claim to have a target audience of patrons and art enthusiasts. What they fail to point out is that your work will most likely be lost among the millions of other beautifully executed artwork. Traffic is driven primarily to the sites' homepage, after which your chances of being found in the massive directory of artists are slim, unless you are an exceptional artist with an international reputation, or you pay more to be a featured artist, or do a lot of offline marketing...
Other artists pay a couple of bucks a month for a do-it-yourself site or blog and work on it themselves. While this is an inexpensive option, the enormous amount of work put into building it yourself is wasted if the site languishes unseen, except whenever you tell someone about it. Of course, with the extensive use of Facebook and other social sites, quite a bit of traffic can be generated from your circle of family and friends. But even so, it is still hugely limited in scope.
Or some artists pay a web designer to build a polished site with all the bells and whistles - terrific graphic design, gorgeous custom template with their art is showcased beautifully. Once again, while the site may be exquisite, developing traffic takes a different understanding of the web. Besides that, changes to the website could prove to be expensive, since the artist has no control over refreshing the site with new information. A static website is a death sentence on the internet.

How to build a website the effective way!

I have created and sold art for more than a couple of decades now. Initially I procrastinated about building a website because I knew nothing about tech stuff. I balked at the of the cost of getting someone else to build a website, update and maintain it, since I assumed that I could never figure out how to do it myself.
But I learned otherwise! Building a website with Solo Build It is easy, fun and if you follow their system, the start of building a successful e-business. I am certain that like me, you have a passion as a Christian artist. Perhaps it is the medium you work in, the subjects that attract you, or the themes you gravitate to. Or perhaps you have insights from God's word that you would like to share. How about art techniques that you teach in classes which could help beginners become skillful artists? You could build a website discussing your knowledge of art supplies. Look at all these ideas that became successful e Businesses.
People are constantly searching the web for all sorts of information. If you build a website about your passion, using the tools that Solo Build It provides, you can be assured of high visibility, growing traffic, a targeted audience searching for the very information that you provide. Solo Build It will give you all the tools to help you identify your niche. The many tools it provides will assist you in turning your knowledge into a info-rich e-business. There are so many things to think about when you build a website for success.
To mull over some of these and to help you better understand the possibilities, why don't you download this FREE eBook which is full of ideas and insight that will prompt you to think differently?

Go ahead and download this FREE eBook to understand many other options to consider in addition to selling art.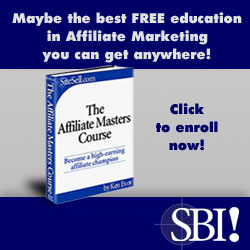 Return from Build a Website to Home.